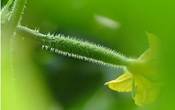 In order to enrich industry knowledge expansion's new channel, enterprise established "plant protection" sharing platform. The platform is presented in the column "Mingdou college", will be updated and maintained regularly by professional staff to ensure the latest news and most comprehensive industry knowledge.
Meanwhile, the enterprise also welcome to active participation and brainstorming to make a more comprehensive, professional knowledge platform. Your enthusiasm will be highly appreciated and feed backed in a special way.
Believe that the establishment of this platform will become our beacon , helping them to grow up as professional agrochemical staff.